We got the impression that it is pretty much the consensus among every one of Franny's and Troy's friends and relatives that the two of them were made for each other. They met on a cabin trip when Franny's friend talked her into going along. Franny told us that she remembers thinking that Troy was really cute and she could totally marry him. Later she went hunting with Troy (he bow hunts for deer Robin-Hood-gone-cowboy style) and his family, and when Troy got his first buck for the trip, she helped him clean it. We're pretty sure that's the definition of love right there!
Their wedding at TBS Ranch near Redding, CA was the perfect setting for them!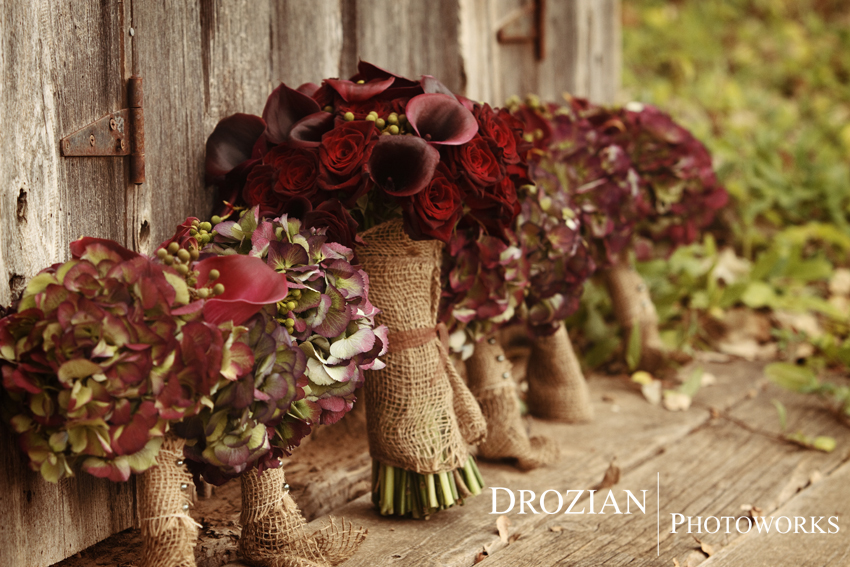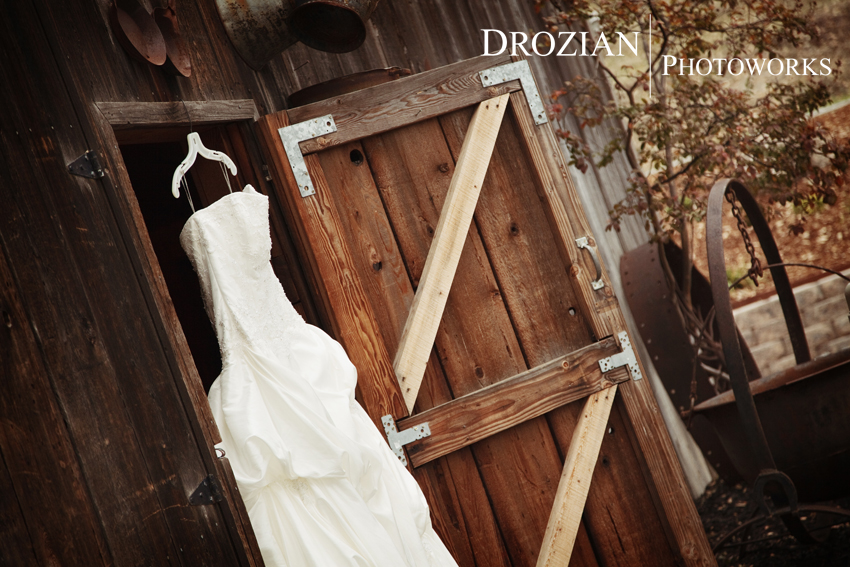 Franny started off the day getting ready at the venue, and she had the most gorgeous flowers!. We were hoping like crazy that it wouldn't rain. We almost made it, too! Everyone was nervously waiting until right before the ceremony to decide whether to have it inside or outside.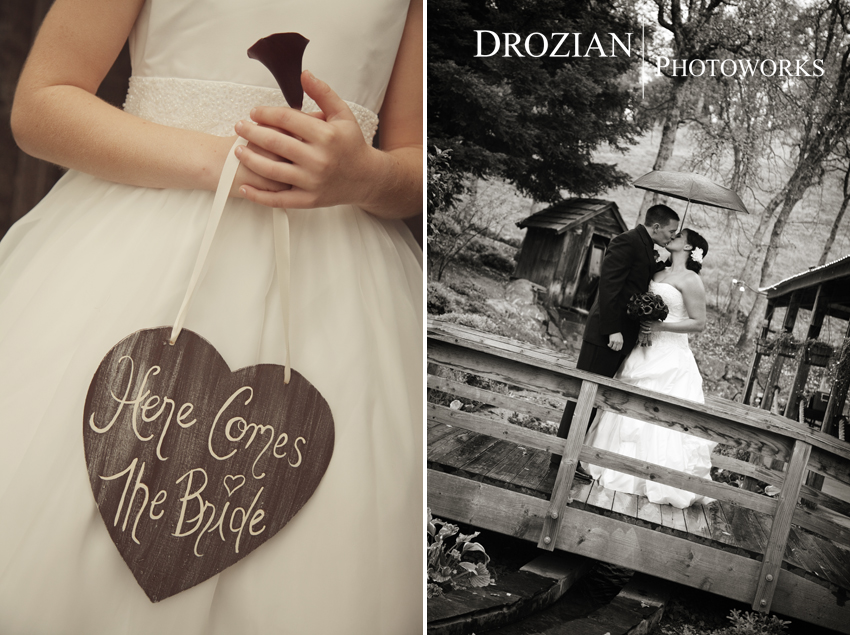 We absolutely love brides in boots and Franny had some seriously great boots!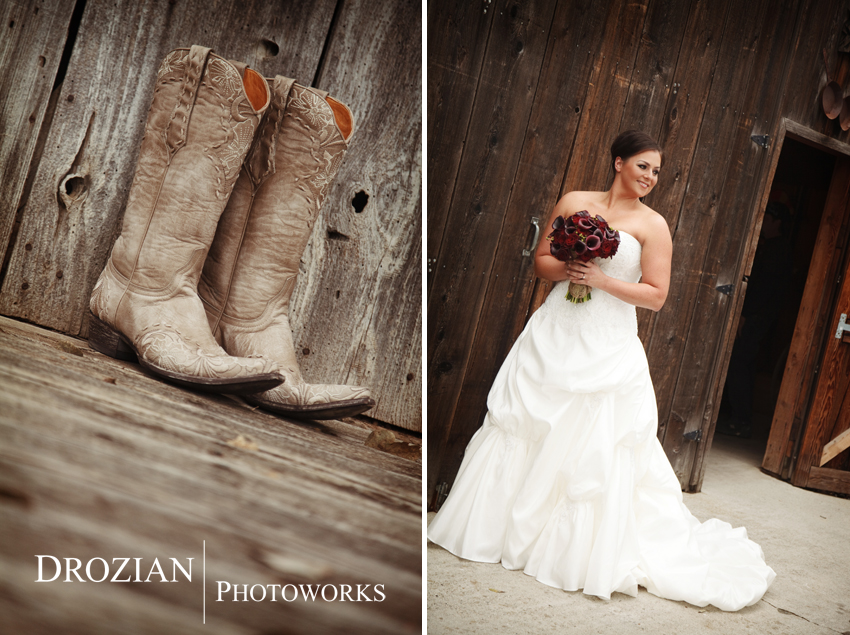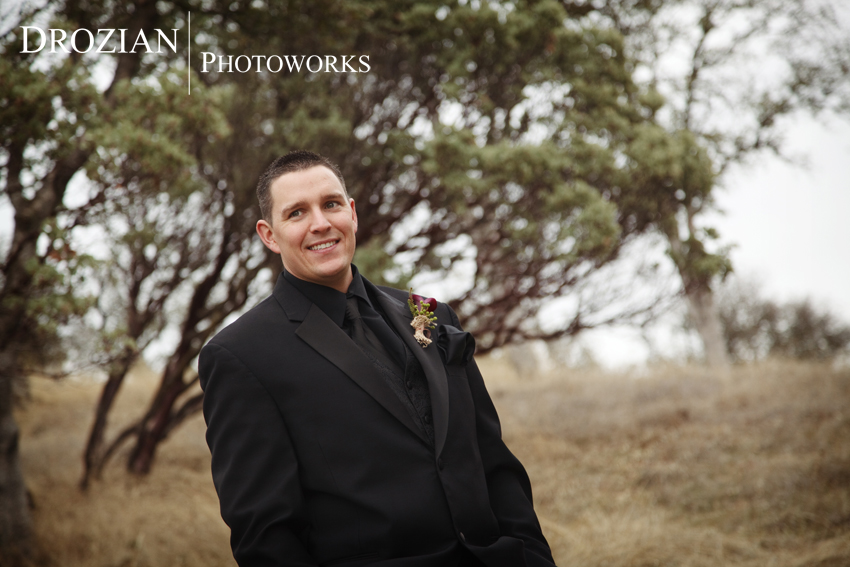 We had to hide from the rain under the overhang of the barn, but it turned out to be a great spot for pics!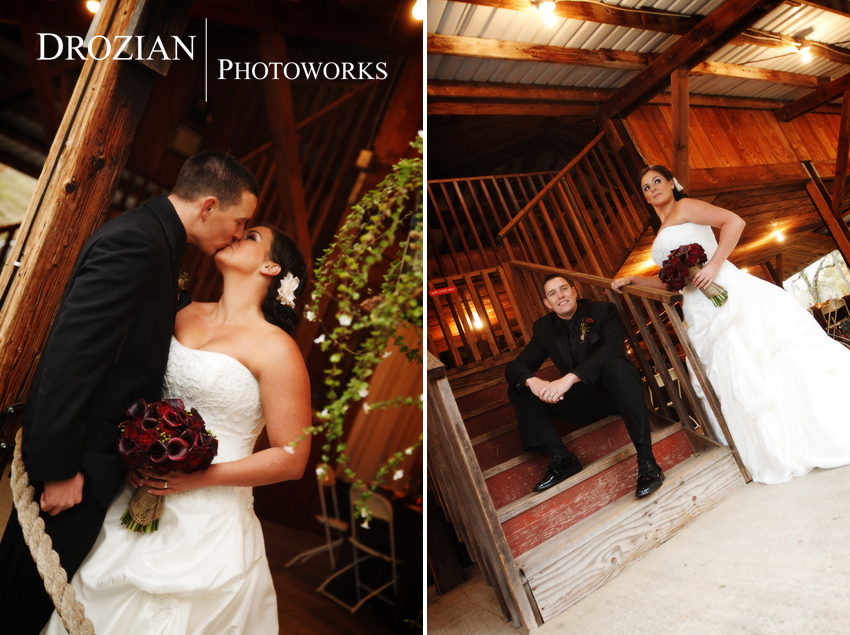 We also love bridesmaids in boots, too!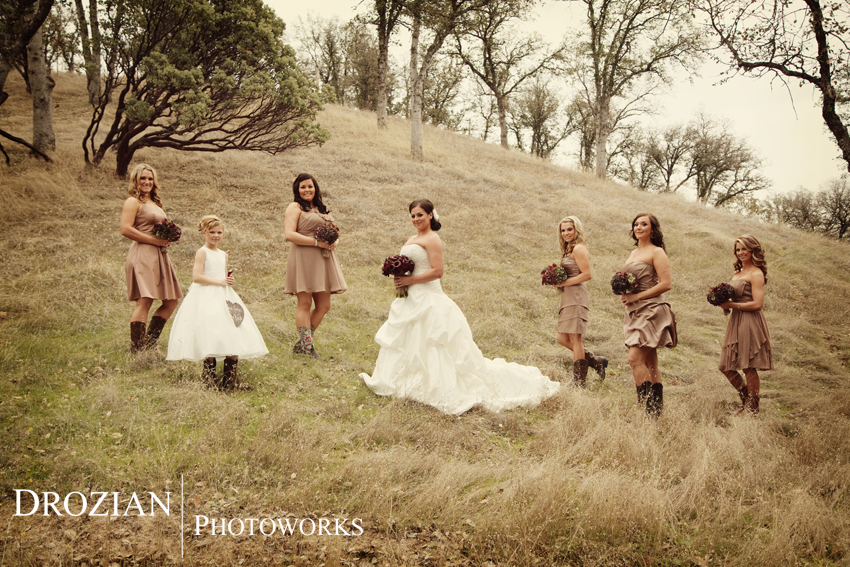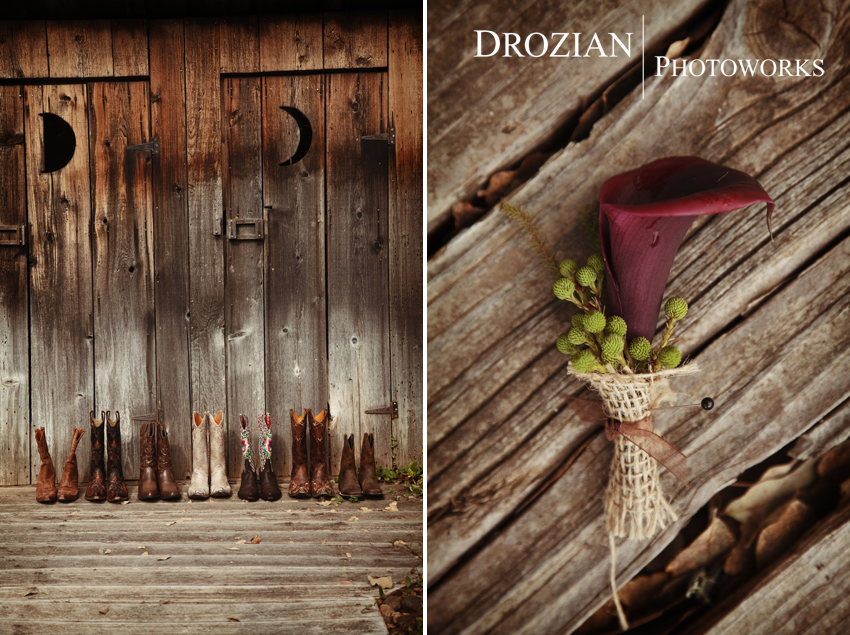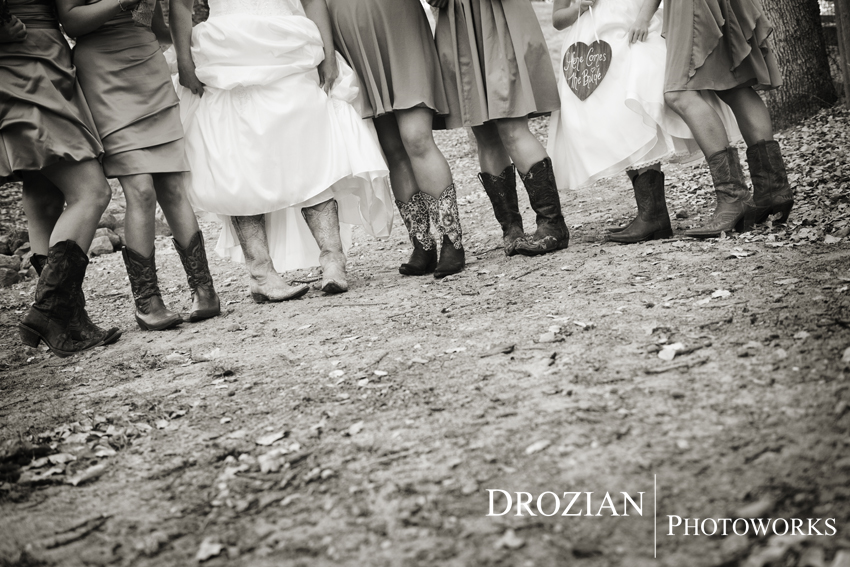 They didn't plan to have this buck there, but it crashed the party anyways!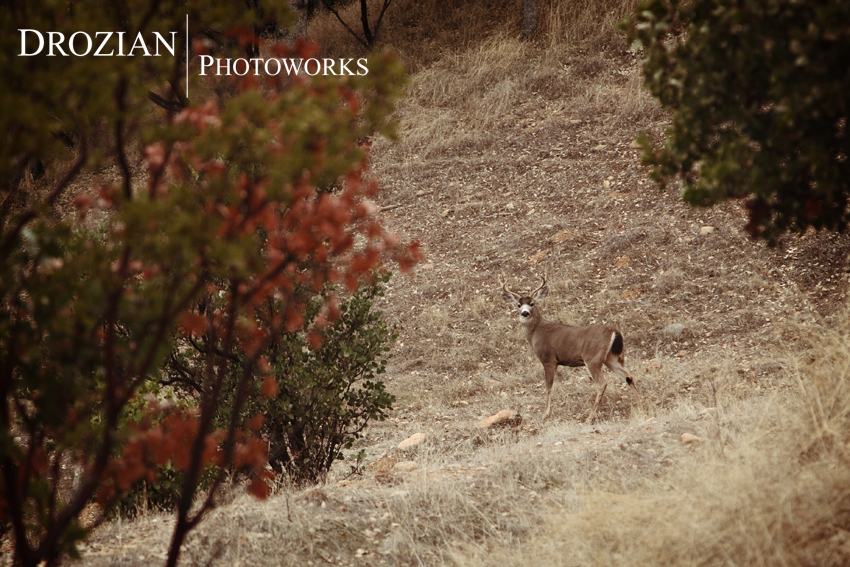 Troy's last name is Burger so the groom's cake pretty much explains itself: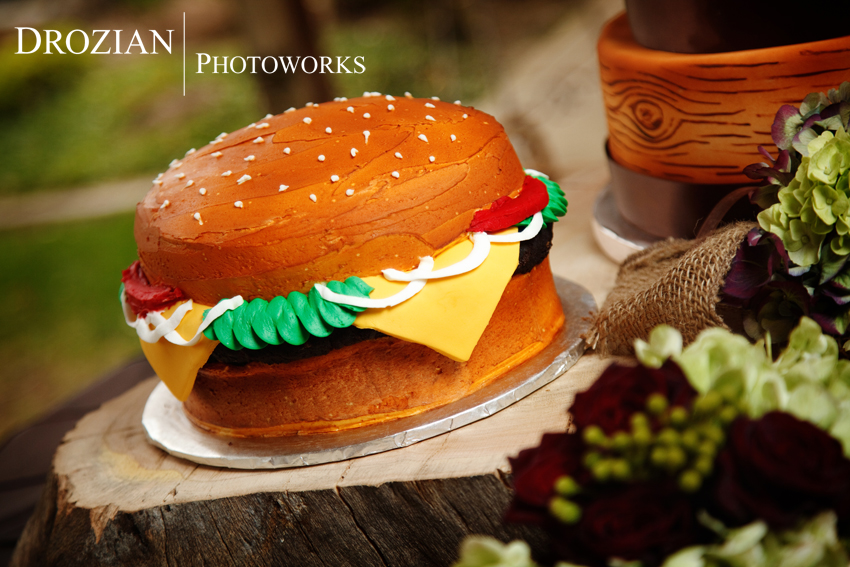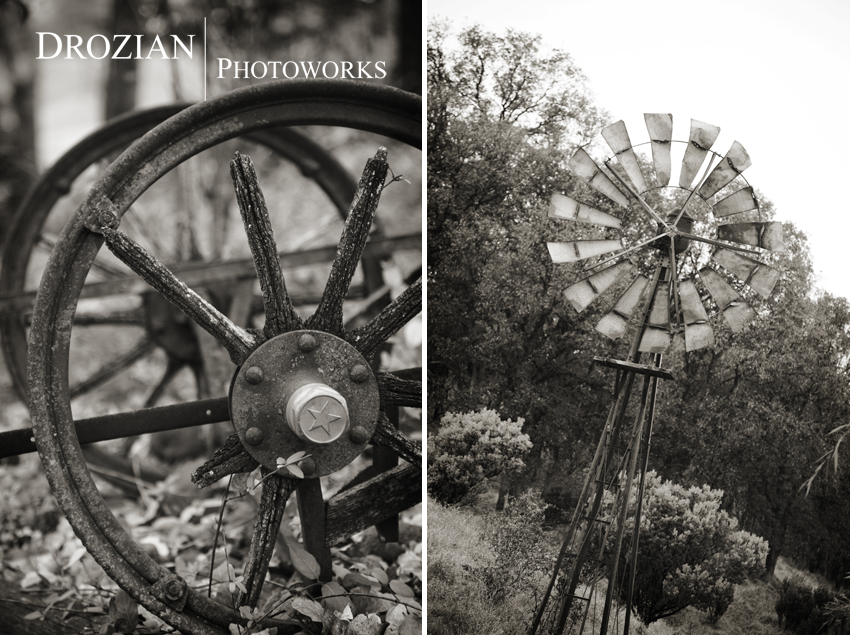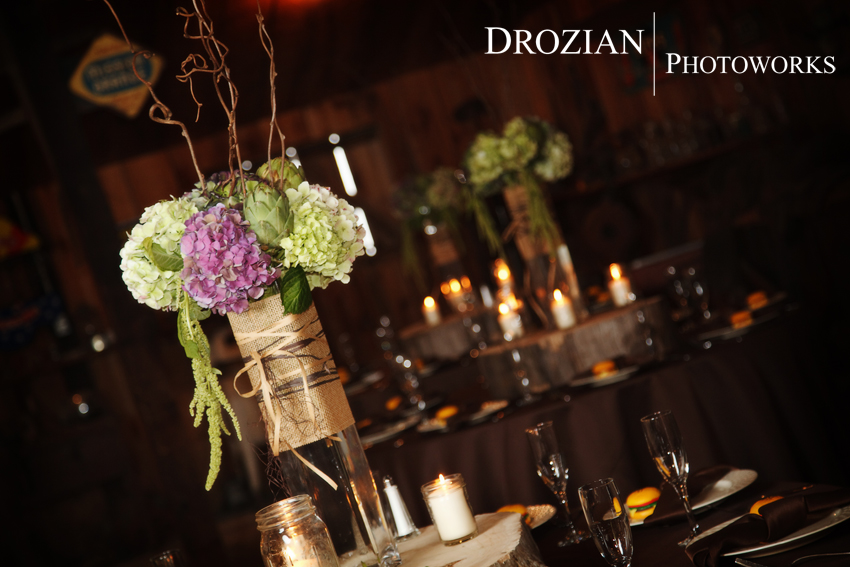 The wood theme that Franny and Troy used in their cake, flowers, and decorations was so cute. Troy cut and planed a huge tree trunk to use in the centerpieces for each table. We also loved the little Diesel (their dog who starred in their engagement session. Click here to check it out) figure they had with their cake toppers.