Kara and Jim's wedding just happened to fall on Earth Day, so Wagner Grove in Santa Cruz was a perfect place for their wedding! They had a really intimate ceremony in the middle of the redwood trees (with banana slugs everywhere!). Banana slugs were actually one of the themes of the wedding, including banana slug shaped chocolates and banana slug liqueur at the reception. Jim kept picking the slugs up and saying how cute they were, and they kept repaying him for the compliments by goo-ing all over his hand! Kara was also the perfect Earth Day bride and was moving all of the slugs off the path so they wouldn't get squished by her guests!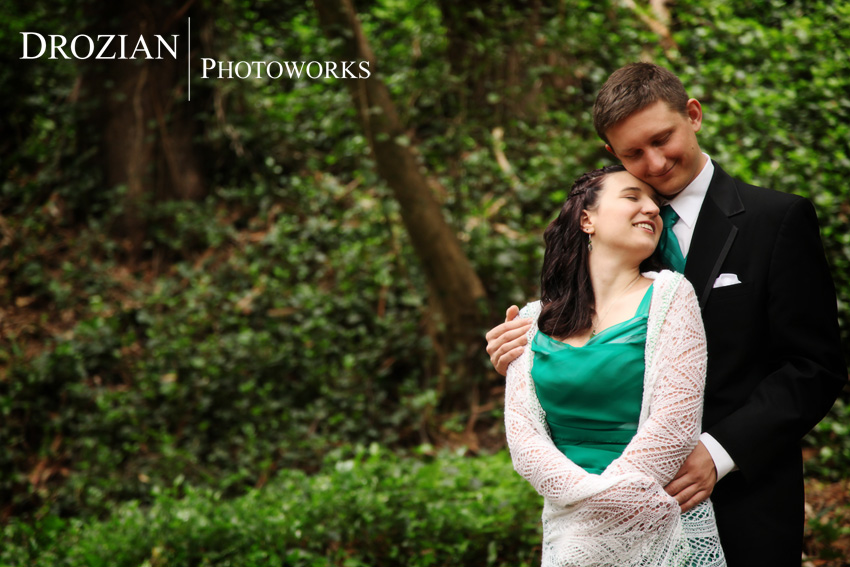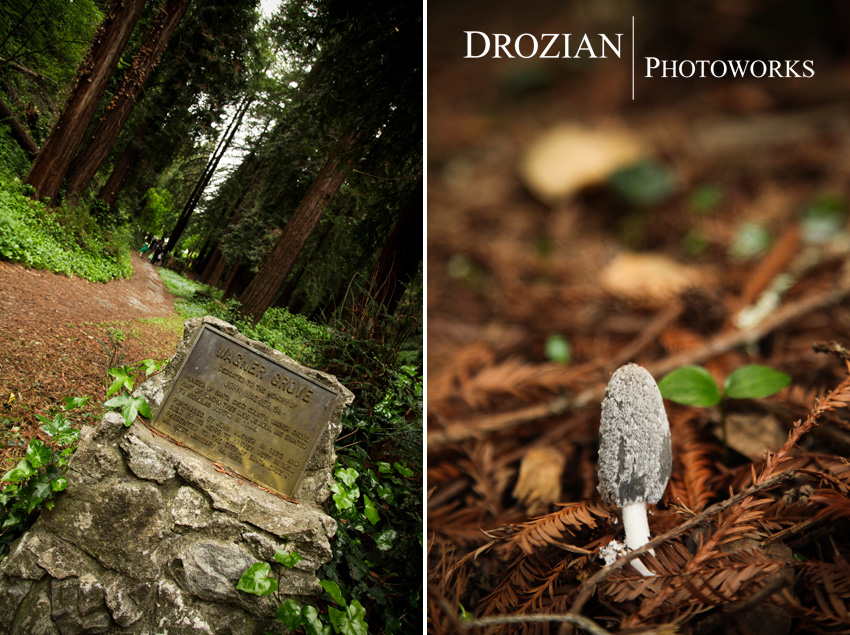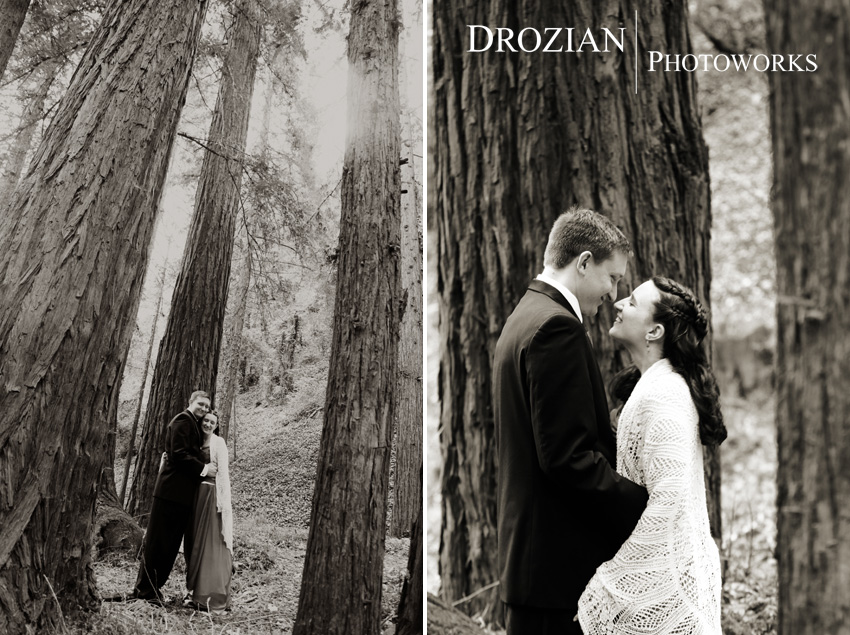 Here's Jim posing with one of his slimy little friends: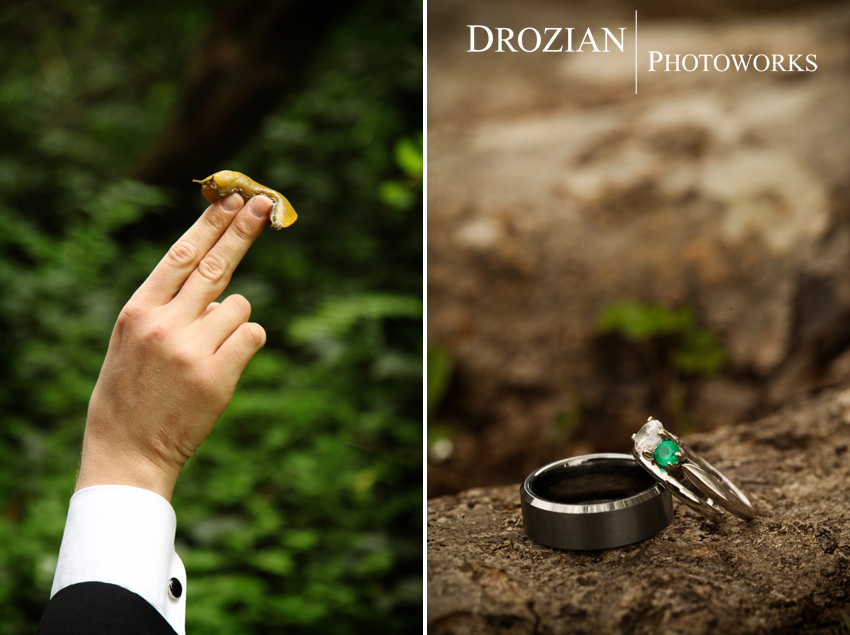 Kara's artichoke bouquet was such a fun little twist on the traditional flower bouquet!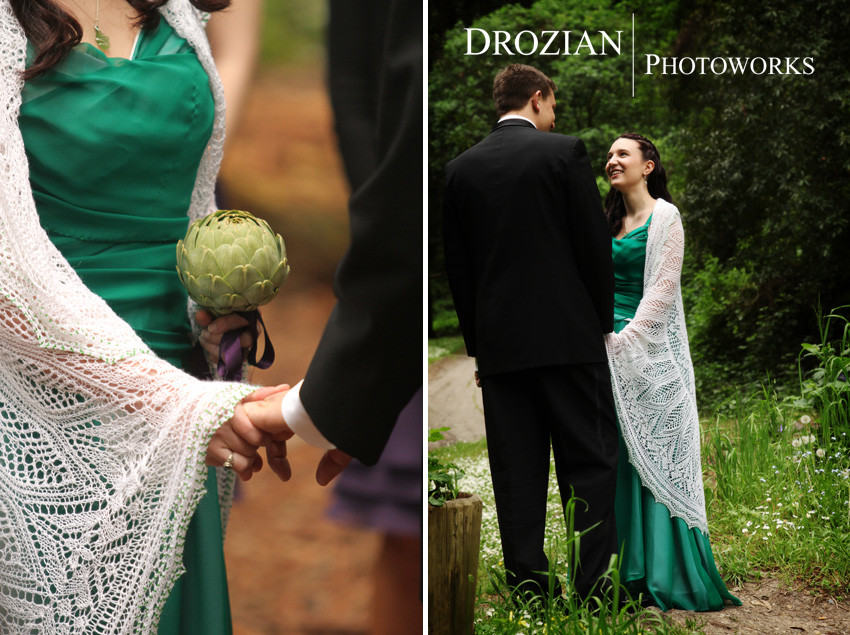 The single violin during the ceremony sounded so beautiful in the middle of all the redwoods.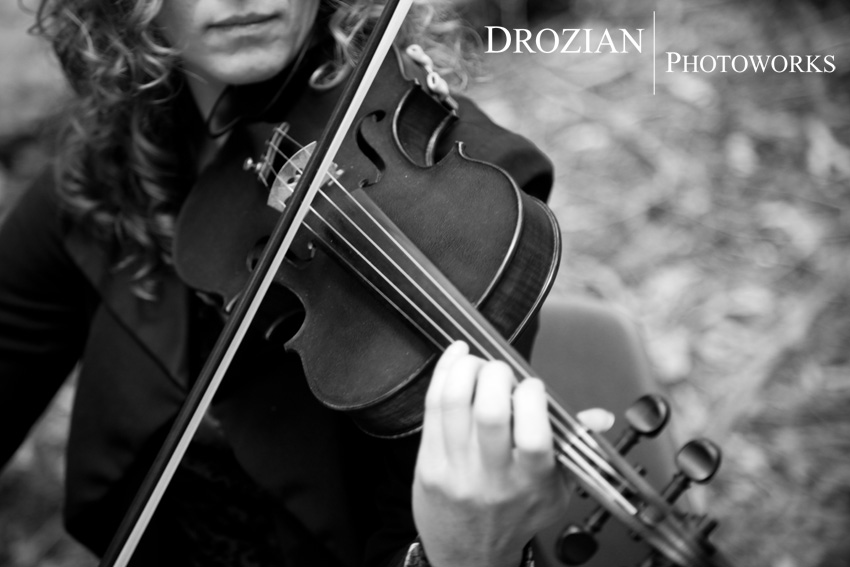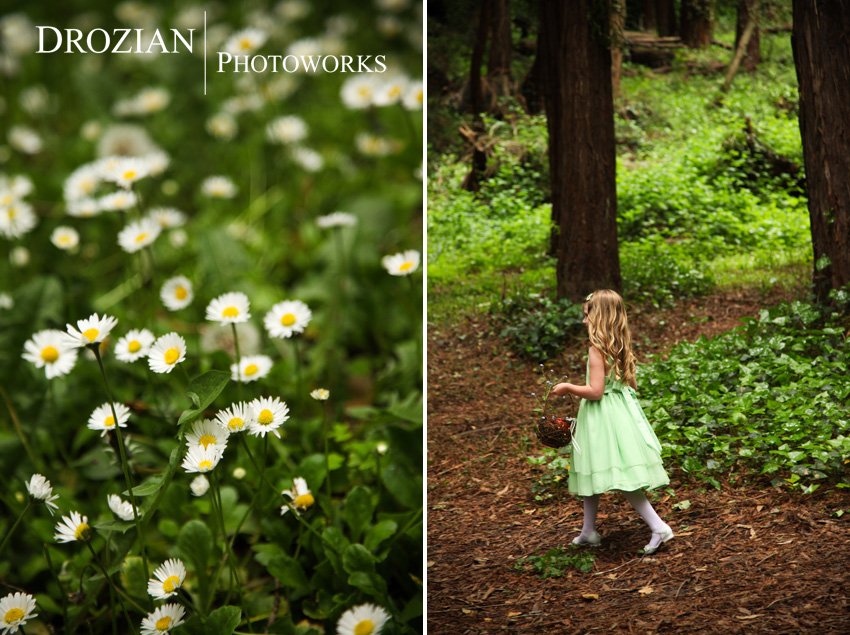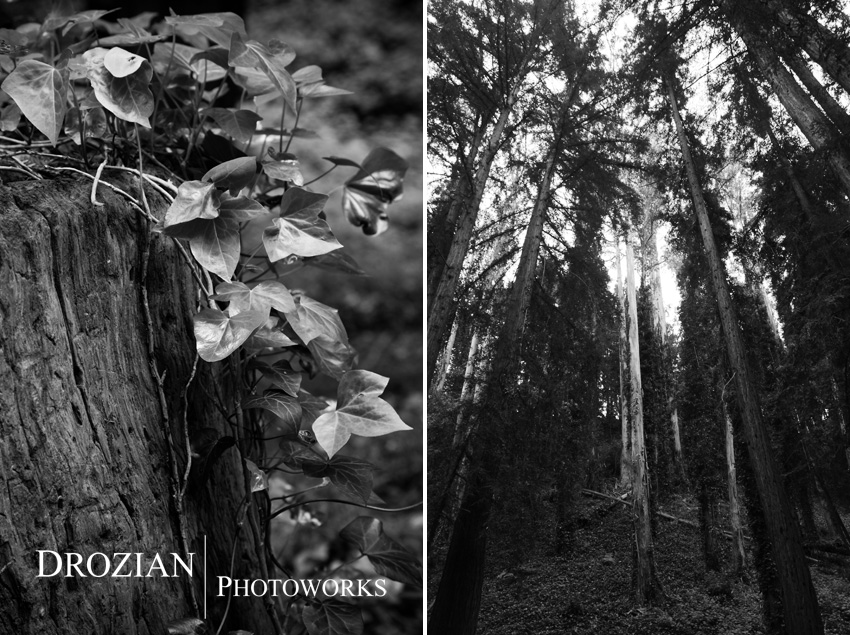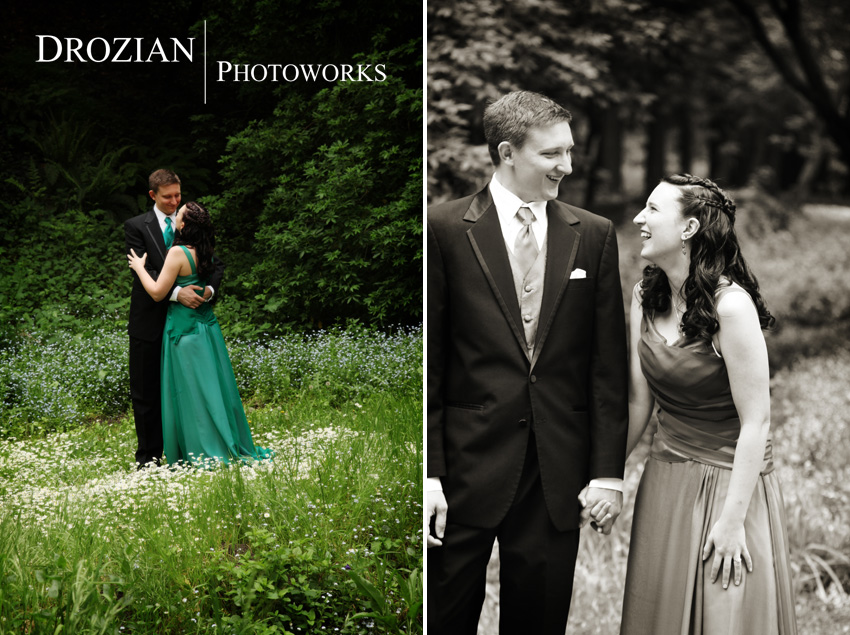 A lot of their friends and family couldn't make it out to Santa Cruz for the wedding, so Jim and Kara set up a live video for everyone to watch. Naturally we had to take a picture of them in the video!