Cavallo Point is one of our favorite places to shoot in Bay Area. We absolutely love the combination of the old bunkers and natural settings with the Golden Gate Bridge and the San Francisco skyline as backdrops. Needless to say we were eagerly awaiting the chance to get to take Ting and Craig around to all the great spots there in their wedding attire!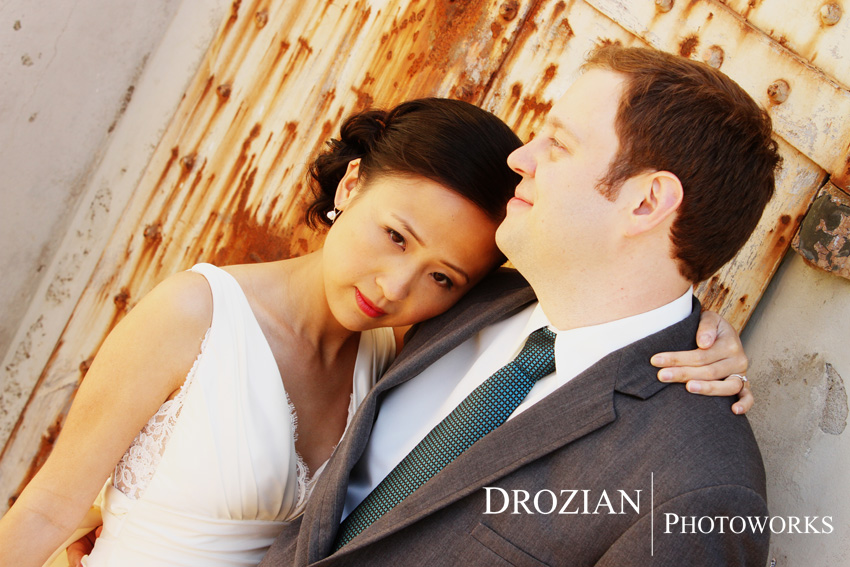 We are total suckers for hanging wedding details on old doors, and Ting's dress and shoes went perfectly with the buildings at Cavallo!
The back of Ting's dress had gorgeous lace detailing, so after she was finished getting ready we did a few shots in her hotel room before she went out for her first look: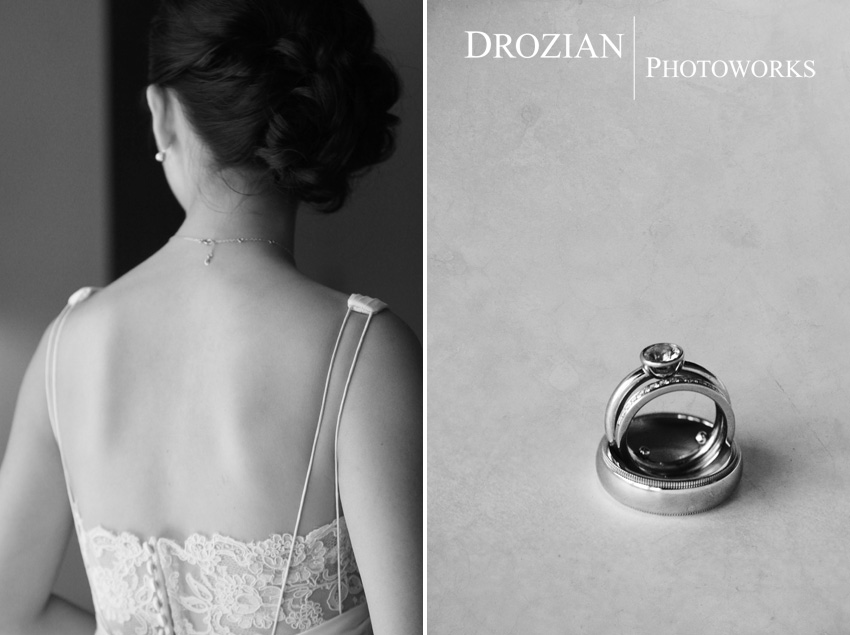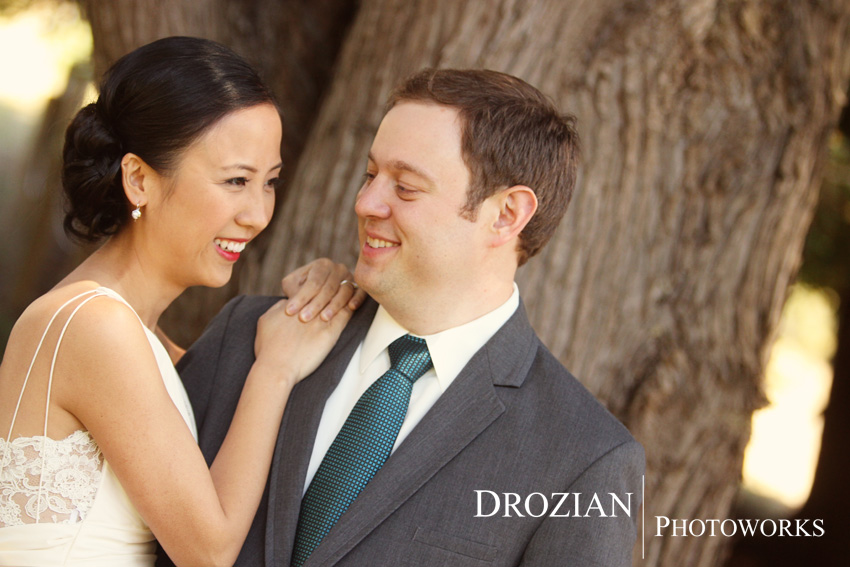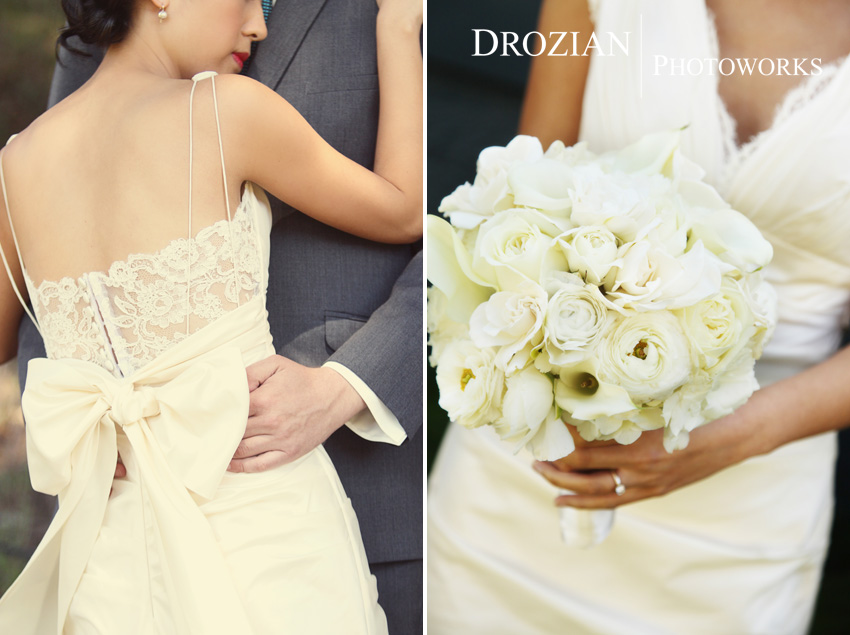 You totally have to appreciate that all of the bridesmaids waded into the super soft grass in their heels so we could get this shot!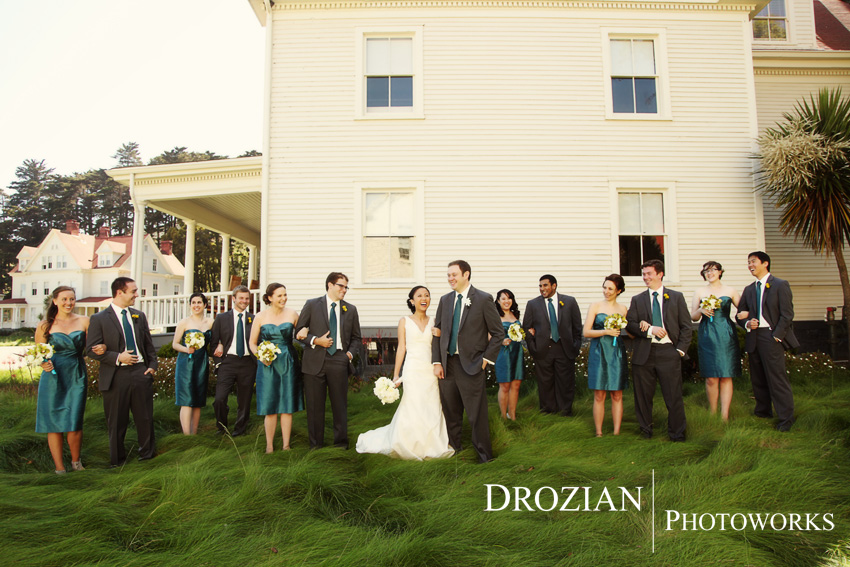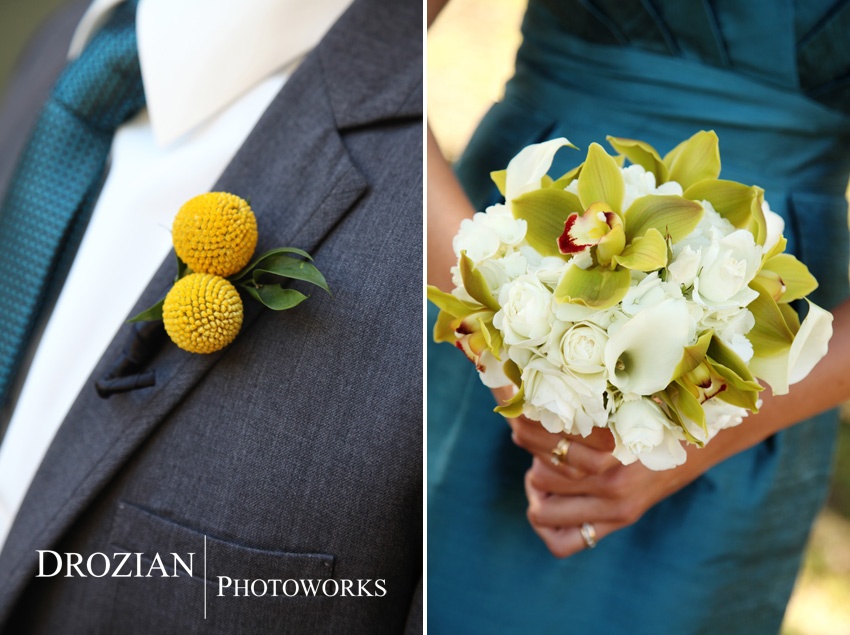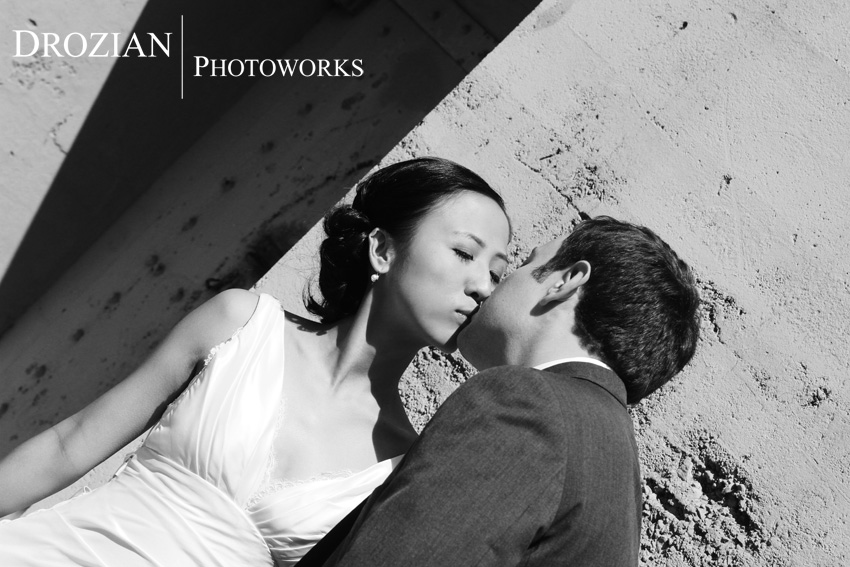 The other day while we were scouting locations in the Marin headlands, Dusty said, "Dear whoever-planned-the-defenses-around-the-Bay, Thank you so much for building all of these bunkers and then abandoning them 70 years ago so they would have the proper amount of time to rust over and look really great for all of our pictures!"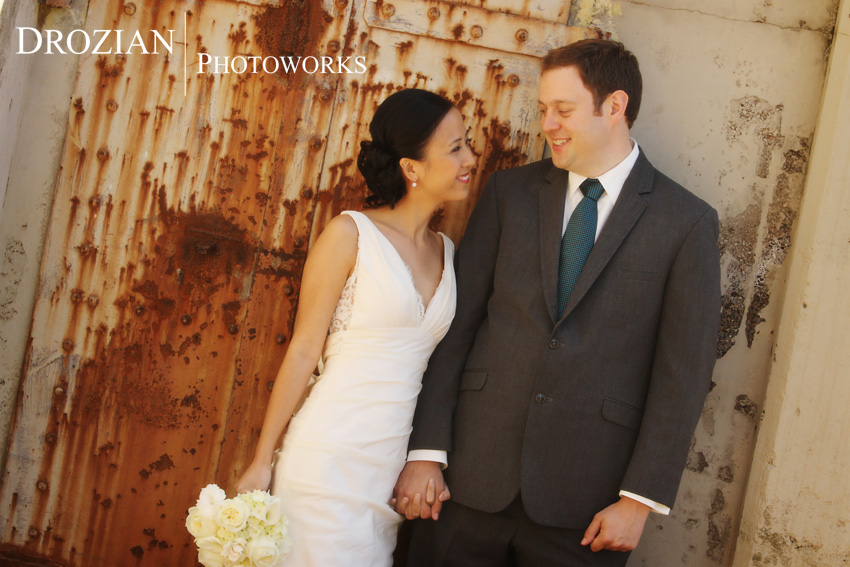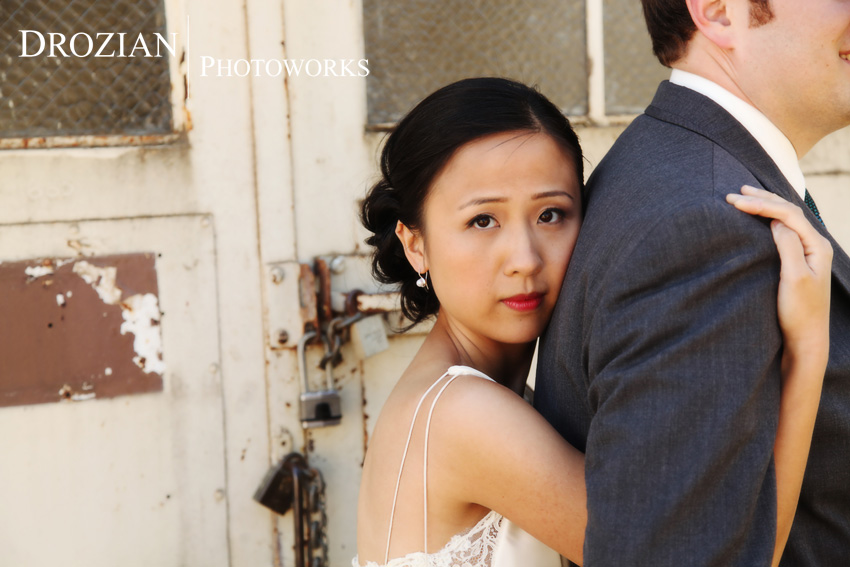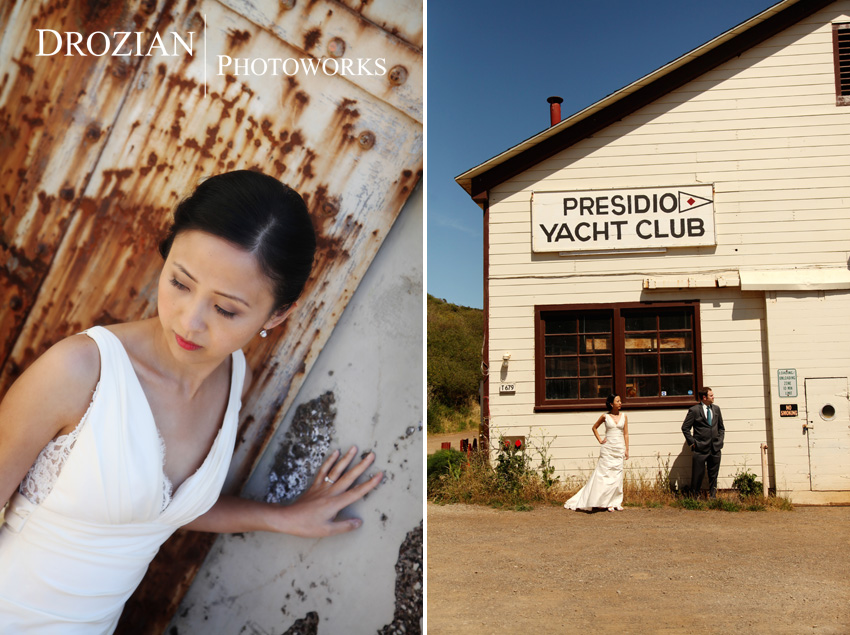 Ting was so brave that when we asked her to sit in the grass in her dress she didn't even hesitate!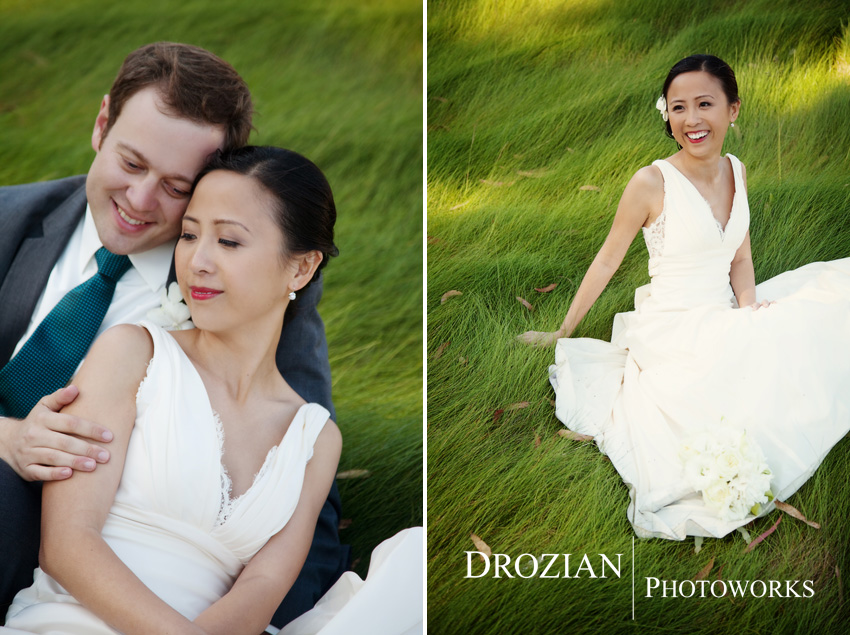 We discovered that Craig knows all of the lyrics to Baby Got Back and can sing it without the accompanying vocals from the track!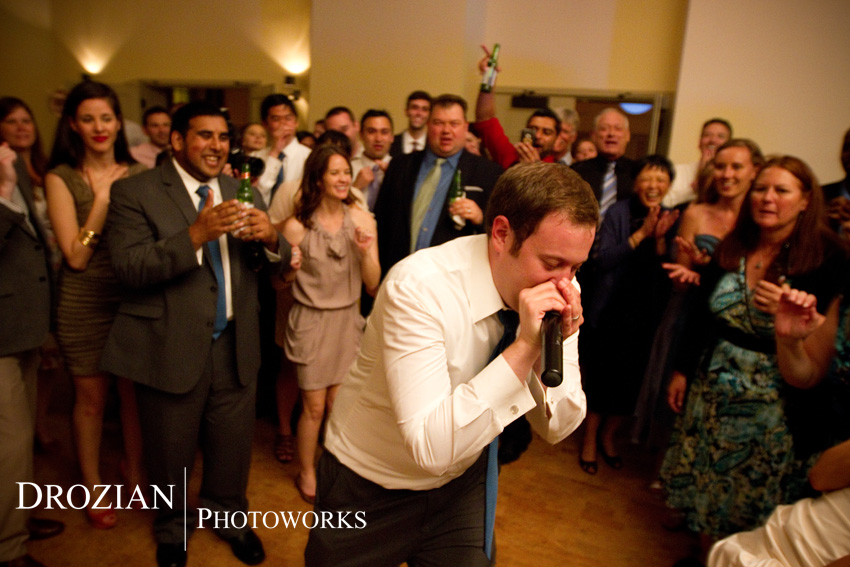 This is Ting's Craig-is-rapping face: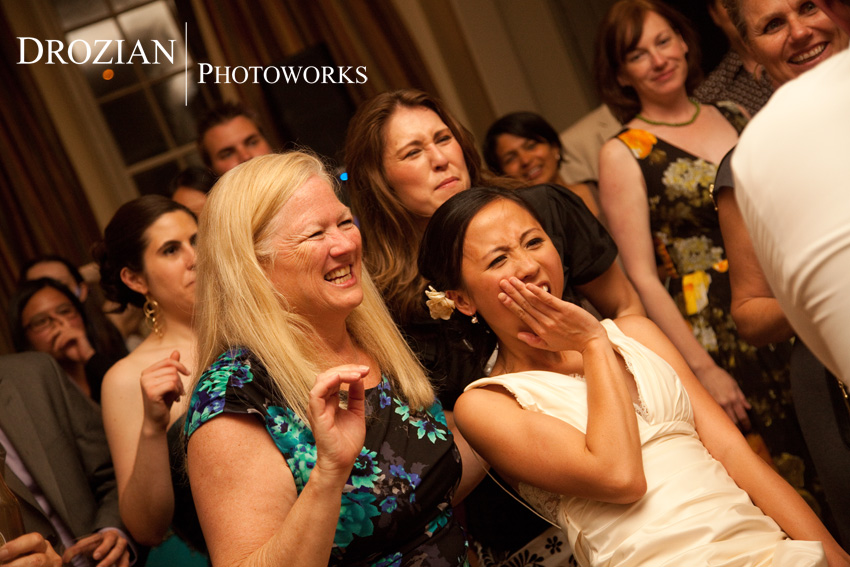 …and Craig's rendition of Baby Got Back was just the start of the party!