If you remember from Ashley and Lee's engagement session (click Here if you don't), Lee is from England and Ashley is from the US. We were chatting with Lee's groomsmen about the wedding, and when we asked them what they thought when Lee said he was moving to America to be with Ashley, the unanimous response was that they thought he was (a) joking and (b) crazy. However, once they all met Ashley and saw how twitterpated Lee is by her, they knew instantly why he moved half way around the world to be with her.
Their wedding took place at Paradise Ridge winery, which was covered in (you guessed it) vineyards, and (you most likely didn't guess this one) HUGE sculpture installations. One of their newest pieces was the giant "LOVE" sculpture that we absolutely loved!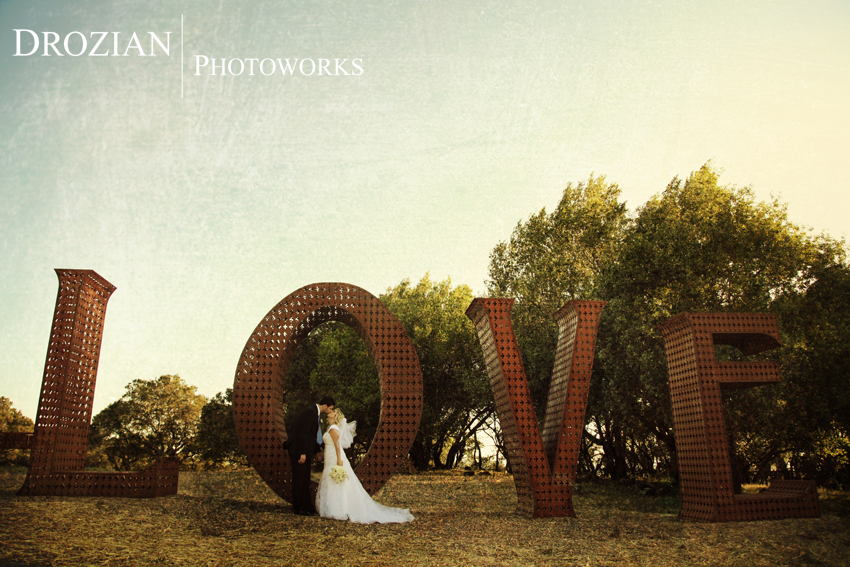 Obviously this is Ashley…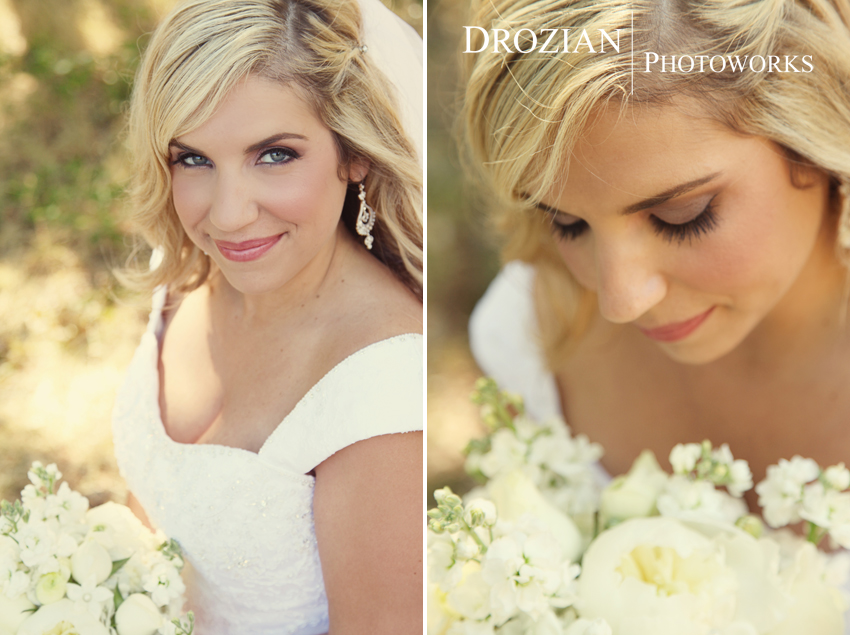 …and this is the happy face that Lee makes when he sees Ashley.